There is no doubt that Hi-Viz signage saves lives. Proven analysis from Avery Dennison shows that 50% of accidents happen at night despite there being less traffic. Most crashes involving trucks occur because the driver did not see the vehicle or did not see it in time to react. Hi-Viz tape significantly improves vehicle recognition at night.
Increased visibility means:
Less accidents
Saves lives
Prevents injury
Reduces repair costs
Reduces medical costs
Reduces traffic jams
Improves corporate image
Increases employee satisfaction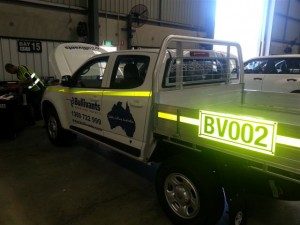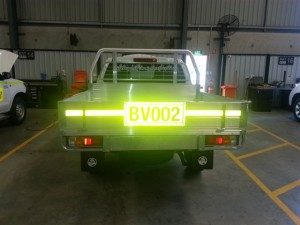 Liberty Signs are experts at Hi-Viz vehicle signage. Whether it is for safety at night, on the road or at mine sites, or to stand out in the dark, we can help with your high visibility branding and safety.
We are experts at helping companies look great !