Vehicle Wrapping Services for Sydney Customers
You can enjoy a whole new colour scheme for your vehicle fleet without having to endure the expense of a new paintjob. At Liberty Signs, our vinyl wrap Sydney services can have your vehicle fleet looking new quickly and economically.
We place a 1mm vinyl wrap over your entire vehicle (or just the parts you want wrapped) in a digital image of your choice or in the colour you want.
Wrapping benefits
You invest a lot of money in running your vehicle fleet, so you should capitalise on its advertising space to generate value for your business. You can have multiple mobile advertisements for a fraction of the cost you would pay for a billboard or a television advertisement with just as many people seeing it. Vinyl wrapping is extremely cost effective. With a partial or full vinyl wrap you can generate substantial advertising value with less than a one month payback.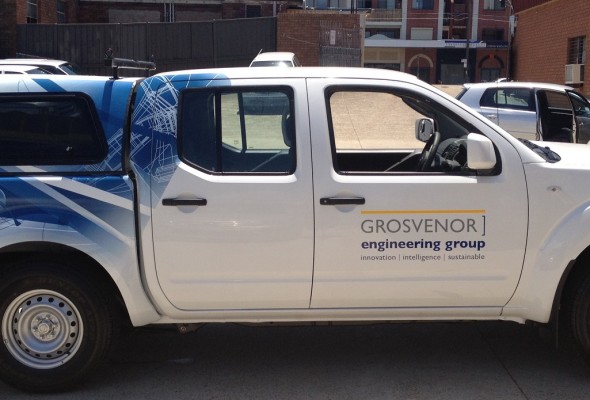 WE PROVIDE A RANGE OF SIGNAGE PRODUCTS
Why Choose Vinyl?
Vinyl wrap and vinyl signage can simply transform your fleet inexpensively. Vinyl can be easily installed with any design you want and then just as easily removed at the end of the lease period leaving the paint underneath as new as the day you bought the vehicle.
Our vinyl wrap Sydney services provides graphic design expertise to help deliver a powerful branding message across your fleet. Our team understands which parts of the vehicle generate the greatest branding impact given the frequency they are seen when your vehicle travels on the road. So you can target these areas with your vinyl wrap or vinyl signage to cost effectively maximise your branding impact and advertising return on investment across your fleet of vehicles.
With vinyl you can design absolutely anything to be installed on your vehicle fleet. So you can have vivid graphical images to communicate your company's products and services. And your advertising message can be communicated 24/7 wherever your fleet vehicles may be. With 2 consecutive Gold Medals for Vehicle Signage at the national Australian Sign & Graphic Association Awards you can be assured you will be in good hands!
We pride ourselves on creating strong long-term partnerships with our vehicle fleet signage customers, so get in touch & let's see how we can design something great for your fleet.
Other Services
We do more than just high quality vinyl wrapping for cars. We also provide vehicle signage Sydney services. We can put decals, lettering, advertisements, company names and more on your vehicle fleet to transform the image of your company. Many of our customers come to us for our signage services to turn their conventional vehicles into business vehicles, providing their company with mobile advertising and letting their customers know their vehicle is a company vehicle.
Just give our Sydney signage team a call and we will be happy to answer your questions, provide a free quote and schedule an appointment with our team. You can have your fleet looking just the way you want it in no time at all for a great price.
We are experts at helping companies look great !